Posted on

November 22, 2016

Storing On The Cloud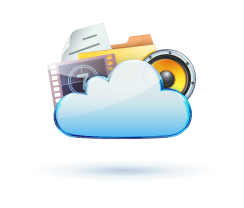 By: Ciara Nioce
Everyone has heard horror stories of people's computer crashing and losing everything (pictures, files, videos, etc). And most people just go on about their day and think that will never happen to them. I was the exact same way, until it happened to me, during my wedding planning.
I had this computer for the last few years of college and several years after college with no issues, ever. This computer stored pictures, videos and files from my previous computer, in addition to all the things I had stored on it since purchasing. We're talking 6 plus years of memories. It stored all my college assignments and projects, pictures from high school, college, my engagement, sonogram pictures/videos as well as all the pictures/videos of my son to that point. As I mentioned earlier, I was also in the middle of wedding planning when my computer crashed. I had all the names and addresses of my invite list stored on that computer.
Two weeks before my invites were to go out I was getting on my computer to check my email. I noticed I was having a problem opening files so I decided to restart my computer. Being a mom of a toddler, I got sidetracked and was able to come back several minutes later. Once I got back to the computer I noticed that it hadn't turned back on. I immediately took a picture of the screen and sent it to my IT guru brothers who both said, that doesn't look good. Once I saw my brothers I gave it to them to see what they could do to recover my files – I didn't care that my computer was broken, I could live with that. But I couldn't live with the fact that I lost every video of my son's "firsts".
Because of this I decided I needed to look into a cloud storage service for future use. If my computer ever crashes again, I will still have access to all my files. Cloud storage saves the files you select to an online storage site that only you have access to. If your computer crashes, you can logon to the cloud from another computer and download all the stored items. With Rainbow's MyBackup, you can chose several different storage size options as well as how often you want it to back up to the cloud. I now have ease of mind now knowing that my computer backs up once a week. Although not necessary, I also backup my computer to an external hard drive. It's always better to be more prepared than not at all prepared!
To get cloud storage for your computer, contact a customer service representative or click here for more information!
---