We're upgrading our Cable Modem Network. Cable modem customers will experience intermittent service disruptions to their services during scheduled times. More on our upgrade can be found here. 
Update as of 3.5.21: There is no scheduled daytime maintenance. Read about our cable modem progress here.
Have an outage and not sure what to do? Read our information flyer below.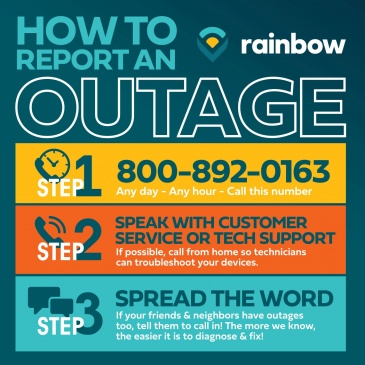 To report an outage, please contact us at 800-892-0163 or chat with our technical support team below.
Technical Support Chat Hours:
Monday - Friday: 5:01pm - 7:59am
Saturday - Sunday: all day
Is your Internet buffering or are you experiencing slow speeds? Check your speed below.