Streaming Tip #1: Priorities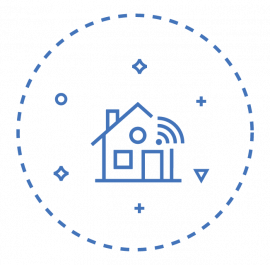 When signing up for a streaming services, there are several things to consider:
What channels are most important to you?
What type of streaming devices are you willing to purchase?
How much money per month do you want to spend on a streaming service?
Click here to view an in-depth streaming guide of a few streaming service providers.
Streaming Tip #2: Importance of good broadband
After you have selected the streaming service and streaming device of your choice, it's time to consider your broadband connection. It is very important that your household has enough bandwidth in your home for all the activities and devices in your home. Take our interactive quiz and find out the best speed for your household!
Streaming Tip #3: Importance of good Wi-Fi
The final thing to consider when navigating through streaming is your home's Wi-Fi. You may have the right plan for your household, but still experiencing device connectivity issues. Or, maybe your router is very old and outdated. Your house could also have "dead zones" where there is no broadband connection at all. Lastly, your router could be in the wrong spot in your house. Our Premium Wi-Fi service recently launched and after surveying our customers we found that 10/10 of them would recommend this new service to a friend! Click here to learn more about Premium Wi-Fi!
Still need help?
Give us a call at 800-892-0163. Or, visit some of our helpful links below.