Business Development
Our staff members are deeply committed to giving back. We volunteer our time to help create, retain, and expand businesses right here in Northeast Kansas.
Our staff can be found serving on various boards, including Northeast Kansas Enterprise Facilitation; Hiawatha Foundation for Economic Development; Sabetha, Hiawatha, and Seneca Chambers of Commerce; and the Brown County Fair Board.
We also can connect businesses to grant opportunities available through telecommunication-related organizations such as Foundation for Rural Services which seeks to support local efforts to build and sustain a high quality of life in rural America. Also alvalible is the Rural Economic Development Loan & Grant Program (REDLG) Program through the USDA. The Rural Economic Development Loan and Grant program provides funding for rural projects through local utility organizations. USDA provides zero-interest loans to local utilities which they, in turn, pass through to local businesses (ultimate recipients) for projects that will create and retain employment in rural areas. The ultimate recipients repay the lending utility directly. The utility is responsible for repayment to USDA. Learn more here. 
Grant Opportunities
As a member of NTCA, Rainbow can assist your local non-profit organization or business with applying for the Foundation for Rural Service (FRS) Grant Program. As part of its ongoing commitment to rural communities across the country, the FRS provides annual grants for communities served by NTCA members. The goal of this program is to support local efforts to build and sustain a high quality of life in rural America.
Grants range from $250 to $5,000 and provide funds that go back in to rural communities every year. They are concentrated in four major areas:
Business Development
Community Development
Education
Telecommunications
For more information visit FRS or contact Stacy Simmer at 800-892-0163 or stacy@rainbowtel.com.
2015 Grant Recipient: Horton CEO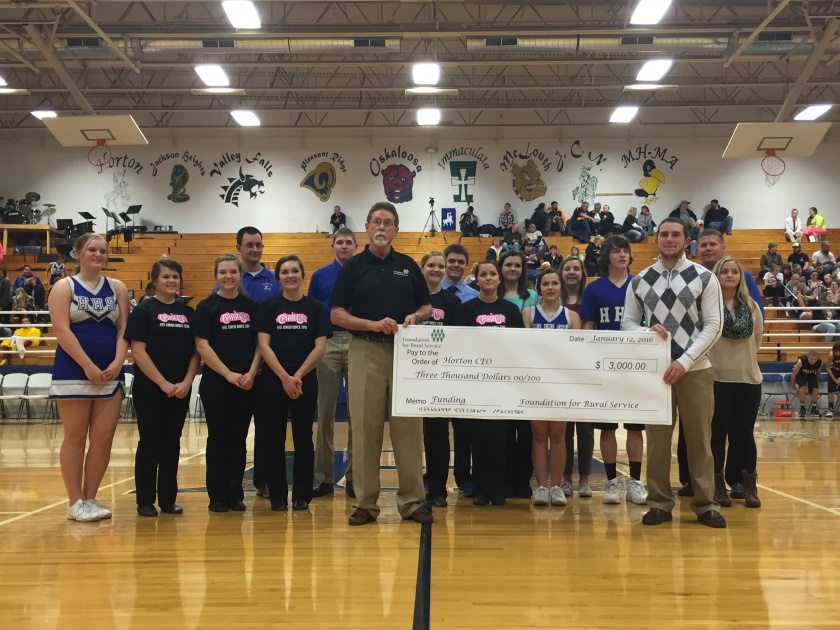 In 2015, the Foundation for Rural Service awarded Horton CEO $3,000 towards Chromebooks. The members of Horton CEO will use the Chromebooks to improve the future of their students as well as the community, create and maintain local business websites, communicate with business and community members, job shadow, organize and plan community events, enhance their schoolwork, and provide useful technology skills for the future. 
2016 Grant Recipient: Horton Library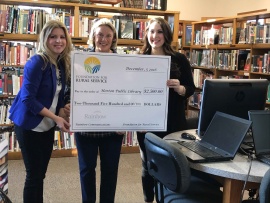 In 2016, Horton Library was awarded $2,500 for new computers for the Library. The computers will be used by community members to utilize free Internet. The funds were used to update all of the computer's software - so patrons can become familiar with it.
Enrichment
Each year, we host business seminars to teach local businesses cost-effective ways to increase productivity using low-cost or free Internet tools. We know how important rural America is and we're here to help!
Learn about some of the seminars we've offered in the past, including those on inbound marketing and helpful apps for businesses. Our seminars are one more way we help local company owners and managers grow their businesses.
Like us on Facebook and watch our page for information on upcoming seminars.
---