Posted on

July 29, 2020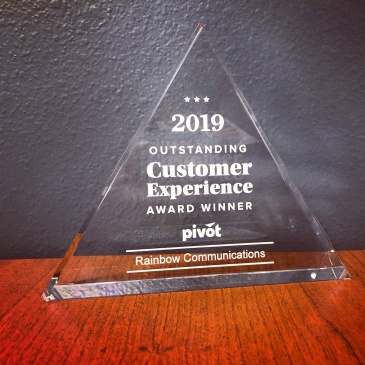 Rainbow is excited to announce that we have received Pivot Group's 2019 Outstanding Customer Experience Award, which recognizes excellence in customer service! Pivot Group is an independent research firm that follows up with our customers each month to ask about their experience with us. They analyze the data they collect and compare it to data from similar companies around the country. To be selected for this award, Rainbow had to achieve a high overall satisfaction rating.
It is humbling to receive this award. Serving our customers is an honor and a privilege, because you are also our friends and neighbors. It's because of you that we have received this Award.
Pivot Group first offered the Outstanding Customer Experience Award in 2019, and we intend to provide you with the best service possible so that we can share this same great news with you next year.
Thank you for being wonderful customers—it is a pleasure to serve you!
---