Posted on

October 19, 2020

Rainbow Communications is building toward the future. This fall, construction is set to begin on a new operations center in Everest. The current operation building will be torn down and the new center will be built around our existing central office building. With all network operations in one building, it will provide optimal layout for operation staff, while being more cost effective. 

As we continue to grow and expand our broadband services, it is imperative that we have a building to house all of our equipment and the core of our network. The new operations building will provide enhanced security to protect our broadband investment. In addition, the new operations center will have dedicated spaces for training and equipment testing.

Our current building has served us for more than 65 years and we look forward to the new operations building serving our needs in the future.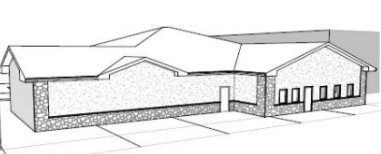 Pictured: Sketch of new Everest Operations Center  
---