Looking for a good deal?  Check out these great promotions and special offers we have created just for you!
Technology Check-Up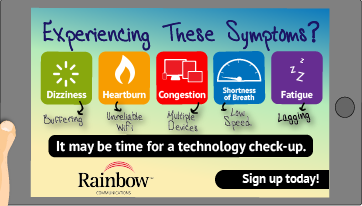 Is your home Internet experiencing buffering, low speeds, or lagging? It may be time for a technology check-up!
Just Locals. Just Perfect.

 Find out how you can get local TV channels for only $32.45/mo. plus a FREE Roku3.